Today, more than 80% of customers search for a service or business online before deciding to purchase. For your business to capture a share of this market, it needs a website. The site serves as an all-time business advocate even when you are not in the office.
If you are in the wedding business, there is more than just having a website. You need to consider several aspects, including balancing aesthetics and function, incorporating colors and theme, and keeping in mind the main reason visitors come to your site. Otherwise, the website will not live to its purpose of driving more traffic leads and sales. If you already have a wedding website, chances are you want to know things that could be holding it back and leaving your visitors frustrated.
This article explains the six top friction points on poorly designed wedding business websites.
1.    It is Slow to Load
Customers have short attention spans nowadays, especially now that the internet usually provides instant results. People can get really impatient waiting for a site to load.  KISSmetrics reports that 47% of customers expect a web page to load in at most two seconds, while 40% of the consumers are likely to abandon the site if it fails to load within three seconds. Slow-loading websites frustrate and have an impact on the conversion rates, particularly for consumers who could be struggling with poor internet connections.
Ensure you check the site's load time regularly and ensure that it still meets your expectations. Free diagnostic tools such as PageSpeed Insights are available on Google and can help evaluate your website's speed and provide suggestions to help increase the loading speed. Optimizations that can improve the load times include using reducing images sizes and opting to use compressed image formats such as JPEG, updating and optimizing your plugins, using themes that don't bloat the pages, and clearing cache.
Besides, note that the speed you get may be different on the consumer's side, depending on their location and browser. Therefore, you need an in-depth analysis to ensure the speed is fast for everyone.
2.    Dead Links and 404 Pages
Links that direct users to a 404 page are annoying to visitors. They make the site appear unprofessional and outdated. Ending up on a 404 page leaves users with a perception that you have deserted your website, and that way, you lose them.
Luckily, you can prevent this reputation-damaging problem by auditing your website regularly and monitoring the authenticity of internal and external links on your webpage. You can use Google Analytics to check whether users end up on 404 pages and identify the problem areas to ensure a seamless experience for all the visitors. Besides, using plugins such as WP Broken Link Status Checker or Broken Link Checker can help notify you in case of a broken link in your posts or your pages.
3.    Poor Navigation
Layout and design are the first things that meet your visitor's eye on your webpage. Using hard-to-read or clunky fonts, too many design elements, and lack of margins, ruins the first impression, confuses the users, and causes them to leave your site. Visitors want to get the information they need quickly. 
Therefore, have a clean and clear design and ensure website elements are harmonious with each other. Additionally, avoid multiple call-to-actions (CTAs) as they distract the visitor from their purpose on the site. In fact, multiple CTAs on a landing page end up in 266% fewer leads compared to when you use single offers.
4.    Excessive Pop-Ups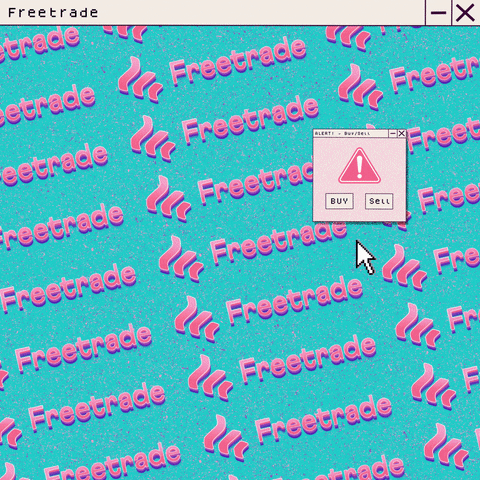 Pop-up ads can be irritating and discourage add-ins to a web page. Visitors usually reject pop-up ads and having many of them can cause enough frustration to the point that someone leaves the site. Users like flawless experience and pop-ups only break the flow. 
Most browsers have gone beyond using pop-up blockers, and with adblocking software having millions of users, it is evident that people dislike online adverts. However, many sites have a way of circumventing the blockers. A box appears when a visitor is reading content on a site and asks for the email address.
Although integrating content and email marketing is good for a business, overdoing it only sends away the customers you are trying to attract. If you still want to include pop-ups on the page, be sure to do it sparingly and in moderation. You can even delay the pop-ups and ensure visitors have adequate time to browse your website and be comfortable. Additionally, you can place helpful pop-ups instead of random and unuseful ads.
5.    It's Not Mobile Friendly
People have shifted from desktops and laptops to tablets and mobile phones. For this reason, your website must be mobile-friendly to ensure you reach this audience. It is off-putting to open a site on a mobile device, and one cannot see the page elements clearly or has to scroll around the page to see the menu or search bar via a haze of too-small buttons or hazy font. They will quickly abandon web pages such as websites.  For this reason, you need to prioritize mobile compatibility when designing your wedding business website's user interface.
6.    Auto-playing Videos
Customers find it startling and unpleasant to have auto-playing videos on a website when they don't expect it. This experience becomes even worse when a user can't locate the video right away. It is a turn-off to most people who simply opt to close the browser tab instead of trying to find the pause button.
If you have to include videos on your website, you have two options to make it easy for the viewers. You can choose to auto-mute the video and provide an option where the viewer can unmute. In fact, you can have the video play on a mini-player that settles on one edge of the screen so the user can continue to browse. The second option is turning off auto-play and leaving the user to decide whether to play the video.
Summary
If you are a wedding photographer, florist, planner, dress designer, etc., you have a crucial role in making things happen. You need to extend that same magic to enhance your visual identity and captivate couples from the first glance.

At I Do Design Studio, we develop memorable brand experiences for your business by taking a unique, strategic, and holistic approach to design. An experience that leaves couples swooning and dying to work with you. Cha-ching!  Contact us today! 
Related